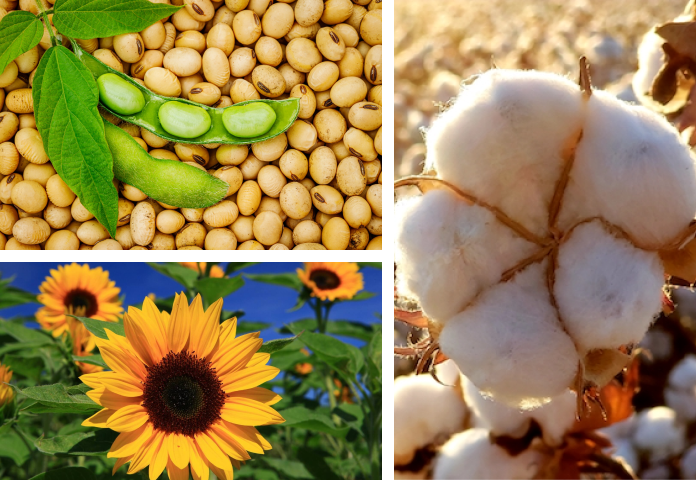 SUSTAINABLE Cotton Initiative
I. Background
In 2020 IAOM, IP started the implementation of the "cotton SUSTENTA" initiative, an initiative that is integrated in the National Policy for the integration of family farming in productive value chains. This initiative promotes integration of oilseed and food security crops in the cotton subsector platform, with the objective of contributing to:
Increase and diversify the income of cotton producers;
Massify the production of cotton and selected strategic crops, through technical assistance and market linkages;
Increase the availability of raw materials to promote the development of national industry
Generate employment and improve the food and nutritional security of the producers involved.
II. Implementation and target group
For the implementation of the SUSTAINABLE cotton initiative, cotton promotion companies were identified as implementation partners, as they currently represent a structured and experienced platform for the materialization of this initiative. This initiative involves producers in the provinces of Nampula and Niassa, with the perspective of expanding the implementation to the other cotton companies in the country.
 III. Actions Developed and in progress
In the first year of implementation, campaign 2020/21, around 3 thousand producers were involved, and besides producing cotton, they introduced soy and sunflower, corn, and beans in their production system, having allowed them to increase their family income.
The producers had technical assistance and access to production inputs on credit, and the Development Companies ensured the purchase of the production of these producers.