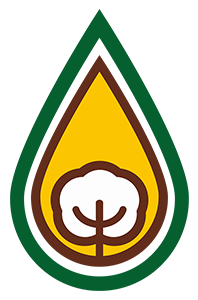 About Us
The Cotton and Oilseed Institute of Mozambique (IAOM, IP) is a public institute, created by Decree No. 49/2020 of 01 July, with the objective of promoting the promotion of production for marketing, processing, industrialization and export of cotton and oilseeds, their products, by-products and other crops for textile purposes. It is an institution endowed with legal personality with Administrative, Financial and Patrimonial Autonomy and tutored sectorially by the Minister of Agriculture and Rural Development.
MISSION
To develop the cotton and oilseed value chains in a sustainable way, through the implementation of policies and technology transfer to increase the actors' productivity, production, and profitability.
VIEW
A sustainable, competitive cotton and oilseed sub-sector that meets national and international demand.
VALUES
- Professionalism;
- Solicitude;
- Transparency;
-

Speed

;
- Proactivity;
- Ethics;
- Rigor;
- Patriotism.
Our Assignments
 To coordinate and supervise the activities of fomentation, production, commercialization and industrialization of the cultures under the IAOM, IP as well as their products and sub-products;
 Create mechanisms that aim to increase the commercialization of products and by-products from crops under the IAOM's tutelage;
 Stimulate the production and certification of seeds of the crops under the IAOM, IP's tutelage;
 Create classification standards for the products and by-products of crops under the IAOM's jurisdiction, in accordance with national and international standards;
 Assist and map producers throughout the value chain of crop production under IAOM, IP's tutelage;
 To guarantee the observance of norms and techniques, preserving the environment, in the production of crops under the IAOM, IP's tutelage;
 Promote research and rural extension, of the cultures under the IAOM, IP's tutelage;
 Propose subsector policies and legislation.