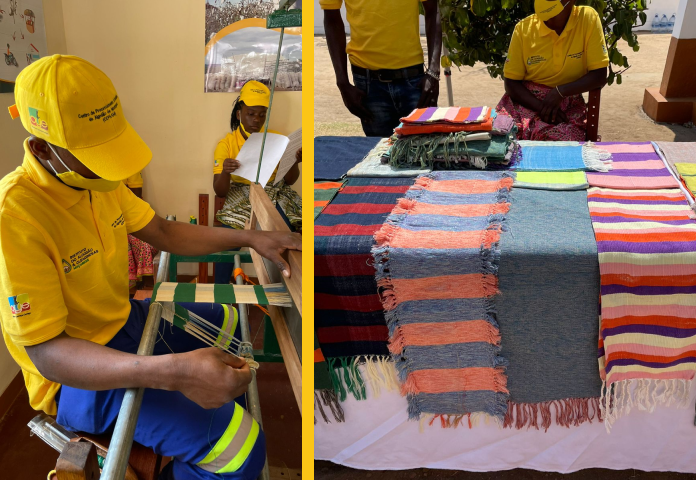 Handmade Textile Processing Promotion Initiative
I. Background
The Institute of Cotton and Oilseeds of Mozambique, IP, is implementing since 2019 an initiative that consists of promoting the processing of handmade textiles as a way to promote the cotton value chain in rural communities. This initiative, is being implemented in partnership with the private sector, cooperation partners and associated producers with the aim of:
Promote the increase and diversification of the producers' income;
Stimulate entrepreneurship in young people and women based on the cotton value chain;
Promote the organization of producers through cooperativism or other forms of organization.
II. Implementation and target group
The target audience for this initiative is women and young people in various organizational forms at the local level who are involved in cotton production.
III. Actions taken and in progress
 Three artisanal processing centers established in Nampula (Namialo), Niassa (Cuamba) and Cabo Delgado (Montepuez);
Artisanal processing centers equipped with initial Quites of artisanal weaving, dyeing, cutting and sewing tools;
Trained three associations in cotton fiber spinning and weaving, dyeing, cutting and sewing, business management, life skills, and Health and Safety at Work;
Provided assistance for the development of the associations' business plans;
Support in the legalization of associations;
Promotion of the handcrafted goods produced by the associations at fairs and exhibitions to identify new markets;
Identifying partnerships for strengthening and replicating this initiative in the various cotton-producing areas nationwide;