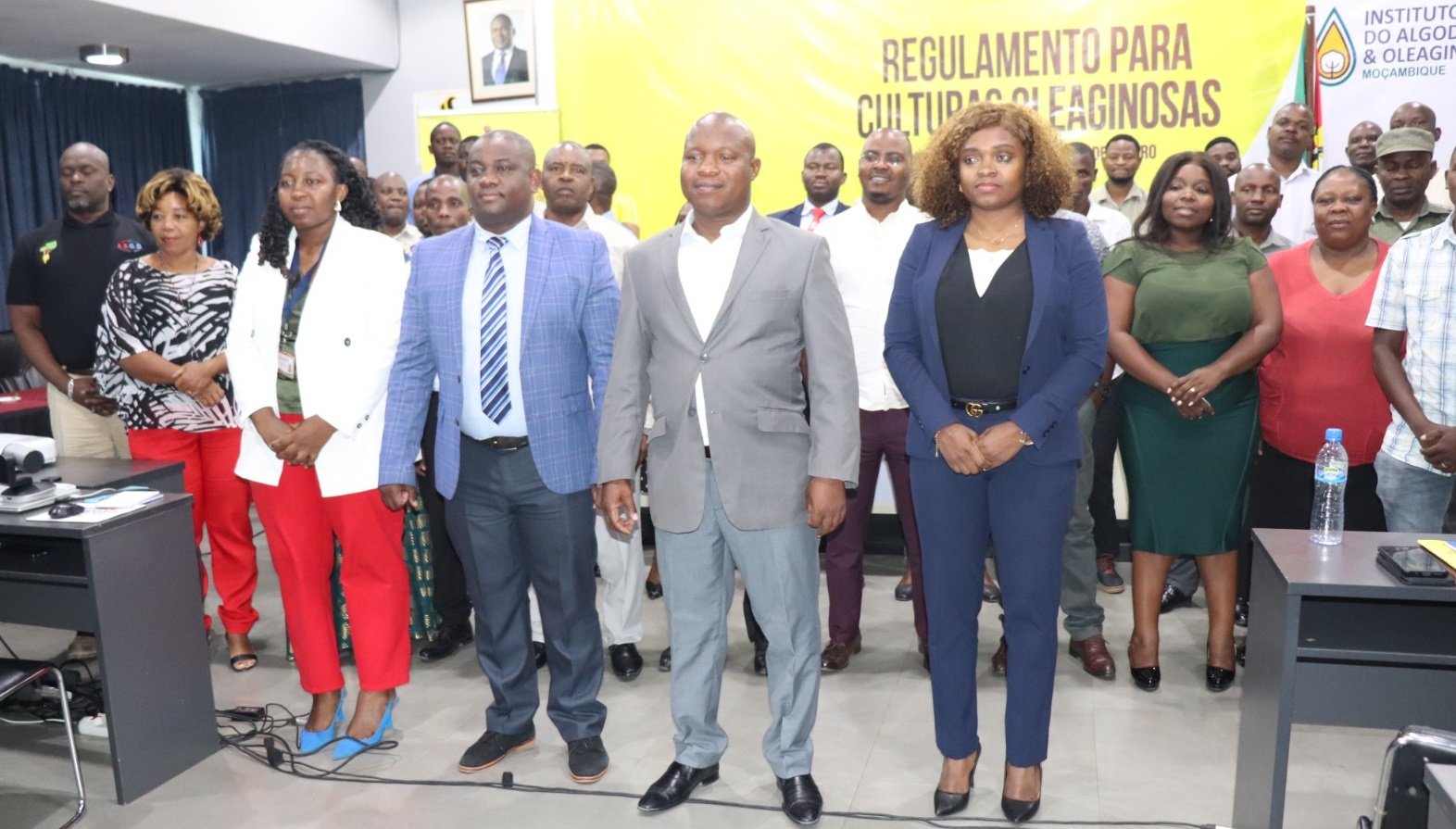 Northern zone hosts meeting to disseminate the Oil Crops Regulation
 01.11.2023 at 8:52 AM
  No comments
The Regulation for Oilseed Crops is an instrument that will leverage the development of the oilseed value chain in the country, creating a functional structure above all in the processes of promoting, producing, marketing, transporting, storing, primary processing, importing and exporting them. To this end, the government has defined the Soybean, Sesame and Sunflower crops as priorities due to their potential to generate positive impacts in the medium and long term, both in the production segment and in the marketing and processing segment.
The Instituto do Algodão e Oleaginos de Moçambique, IP (IAOM, IP), has carried out several initiatives to publicize this instrument, approved by Decree 75/2022, of December 6.
This is why, on October 17, IAOM, IP, in partnership with Helvetas, brought together several players from the north of the country who are involved in the oilseed value chain, in the city of Nampula, with the aim of publicizing this decree.
The session was led by Juma Cateria Assane, Director of the Provincial Services for Economic Activities in this province, who at the time called on everyone to strictly comply with this instrument, so that we can place sesame, soya and sunflower in the positions of leading crops for rural development and wealth generators in Nampula province.