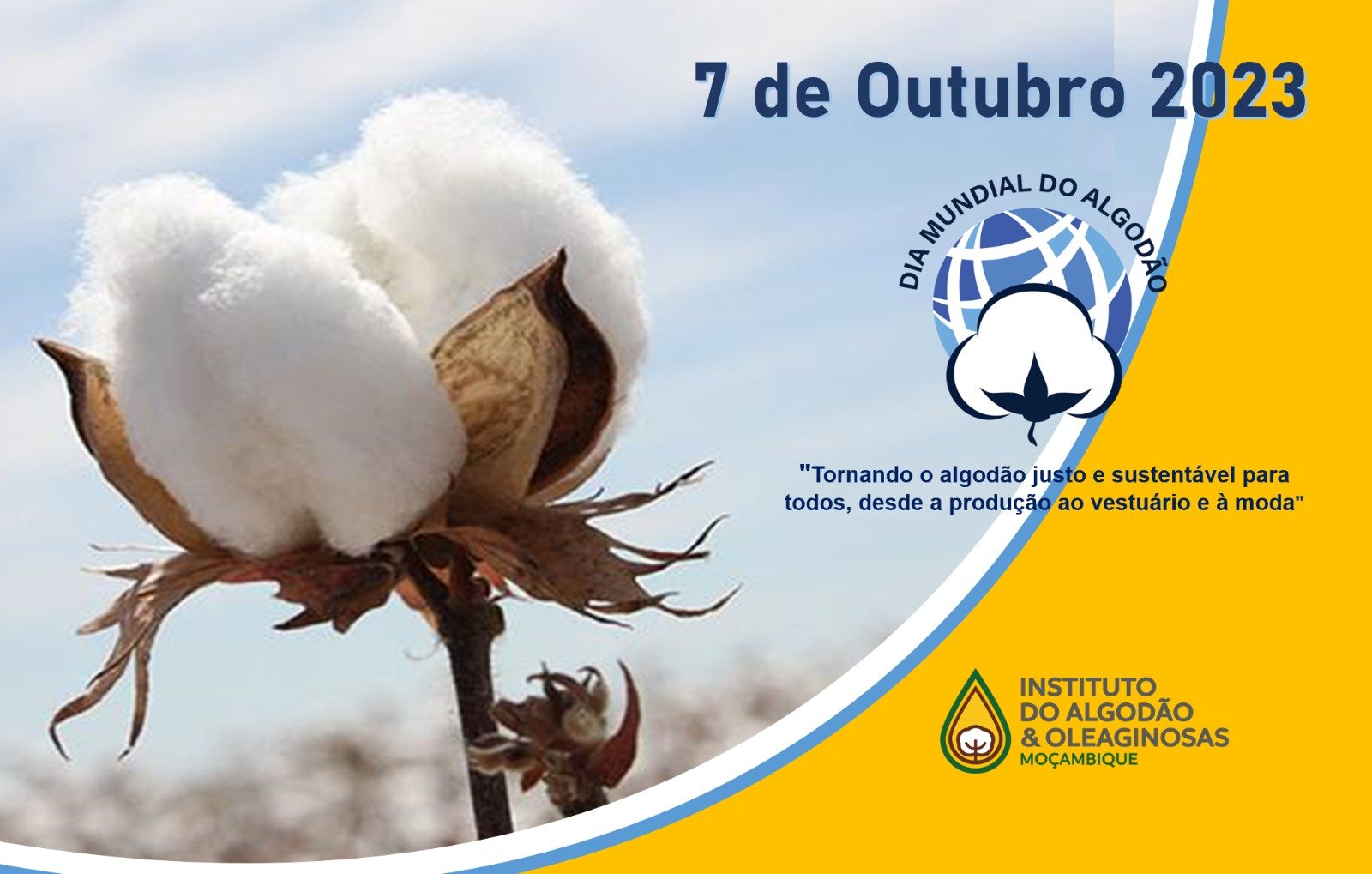 Celebrating World Cotton Day
 16.10.2023 at 9:20 AM
  No comments
Cotton is considered to be the most important natural fiber in the world, and the United Nations has set a date for its celebration. With this in mind, World Cotton Day is celebrated every year on October 7th.
This year, 2023, the day will be celebrated under the slogan "making cotton sustainable for everyone, from production to clothing and fashion", and to mark the date the IAOM, IP held a dissemination activity, through a lecture, on the value chain of this crop at the Pedagogical University in Maputo city, involving students from the faculties of agriculture, agro-processing, visual education and electronic engineering.
This moment served not only to celebrate the date and show the importance of this culture at a global level and in our country in particular, but also to establish an exchange between the IAOM and that educational institution, taking into account the importance that the academy represents an unavoidable actor to complement the relevant interventions aimed at developing the value chain of this culture in our country.